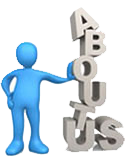 Ken Kreations has a very wide range of products at very competitive prices and we have been continuously acknowledged for this by our customers which includes pharmaceuticals, banks, mutual funds, fmcg's, insurance, to name just a few of them.
Gifts can be done in varied material like high quality crystal, acrylic, wood, zinc, steel, aluminium, brass, glass, fibre, soft pvc, silicone, leather, leatherite, plastics, electronics, computer peripherals and more….
Pens, keychains, gift sets, table tops, clocks/watches, acrylic paper weights, trophies/momento's, awards, certificates, dispensers used in retail outlets, computer peripherals, electronics, desk tops in wood or combination of wood with metal or acrylic , ethnic touch items, marble items, are few of things we do very professionally & successfully, and the list is very exhaustive.